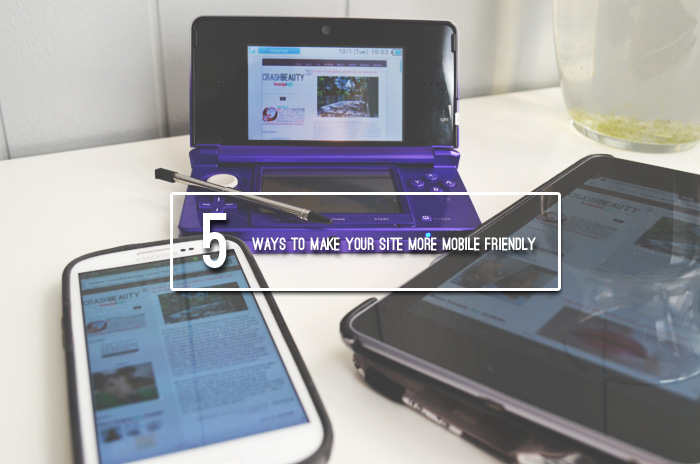 Our guest post today was written by Chrissy, the editor-in-chief of Crashbeauty.com, creator, designer and developer behind Geekowl.com and the founder of FeedMink.com. You can connect with her via twitter @Crashbeauty.
________________Guest Post________________
Most people who blog, are using blogger or wordpress as their preferred platform. Both of these offer mobile alternatives or additions. WordPress has mobile plugins that will resize your content and photos to a variety of sizes or create a new design for mobile accessing where blogger creates a whole new template for mobile viewing.  You can also download a responsive theme.  These are widely found for wordpress but there are a few out there for blogger as well.
A great way to be sure your content will be viewable on any size device is to work with percentages rather than exact widths and heights.
I stress, keep photos to a minimum or resize them so they are smaller. Seriously you don't need a photo at 2000px in height. Each photo will take longer to load which means the page is using up your reader's data plan.
Another good way to minimize this is to use a read more button and only supply one image for the post above the read more fold.
Use bigger call to action buttons. This means no tiny text buttons that will be hard for someone to click on using their finger. Everything that is clickable should be big enough for someone to click on a touch screen.
If you aren't sold yet about going mobile check out what GOOGLE says about it.
Do you want to see how well your site is running for a mobile device? Check out the W3C MobileOK Checker. You can also check out the Mobile Phone Emulator to see what I mean about clickable button sizing!