I rarely talk about myself on MarCom Land but I thought I would make an exception for this post. MarCom Land has been nominated for the Liebster Award by the lovely
Jacky at Keep Calm and Blog On
.
Some Background on the Liebster Award
It's quite an interesting award considering there are no "real" judges, no "official" rules, and from my quick search-not even a website dedicated to it. I'm not even sure of its origins, besides the fact it's obviously German.
But I love the idea of bloggers nominating other blogs that they love, hence why I'm participating. So thank you, Jacky, for the award and congrats to the following blogs that I am now nominating for the Liebster Award! I read a lot of blogs so this was a tough choice; the rule that they had to have less than 3,000 readers made it a little easier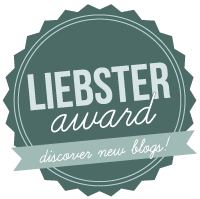 How to Claim Your Award
- Link back to the blogger who nominated you.
- Answer the 11 questions that the nominator asked you.
- List 11 facts about yourself.
- Nominate 5 blogs with under 3,000 followers.
- Ask 11 questions for your nominees to answer.
11 Question Jacky Asked Me
1. What is your favorite TV show?
Doctor Who
2. Why did you start blogging?
My very first blog I created was for my PRSSA chapter in college, which I later passed down to Jon Negroni (huh…and look at that we now both have our own blogs

3. If money wasn't an object, where would you live and why?
The Palace of Versailles in France
4. What is your favorite tune to rock out to? 
Me In Motion's song "Yes We Can"
5. A perfect day for you looks like…
No matter what the weather, I always bring my own sunshine!
6. If you could go on a date with any celebrity, who would it be?
I'm married

BUT I would love to hang out with Jennifer Lawrence because I think she's hilarious.
7. Where is the favorite place you've traveled to and why?
Rome- love the culture, food, architecture and I had a great time with my family there.
8. If you have/plan to have children, what did/would you name them?
Well, I want to name my son after my father and my husband's grandfather: James. For the girl, I want her middle name to be Esther or Anne but not sure on a first name yet.
9. Buddy the elf, what's your favorite color?
Mint!
10. What's one thing you can't live without?
My Husband (everyone say 'awww')
11. What's the worst date you've been on, and why?
To be honest, I can't think of one…
Questions for the Nominees
1. What is your favorite room in your house and why?
2. Which would you rather have: Smartwatch, 3D Printer, or Google Glass
3. Why did you start blogging?
4. What is your favorite piece of clothing?
5. What is your favorite book?
6. What is your current motto and why?
7. What is your dream job?
8. What's one thing you can't live without?
9. Who was the band of your first CD purchase (goin' old school)?
10. Favorite TV series?
11. What animal do you think you look/act like?
Oh, and if you are looking for the 11 facts about me then head on over to my About Me page.