Hello! I am Ginny from A Modern Commonplace Book, and I am super excited that Alicia has asked me to write a little about my favorite WordPress Plugins!
My blog did not originate on WordPress - but after I transferred to WordPress, I soon realized that the available plugins made WordPress so incredibly customized. If you want more information about WordPress vs. Blogger, see this article. If you want to transfer to WordPress, I would totally recommend Lisette with High Note Designs.

So, I am going to mix a few practical plugins with some really fun ones! Just for the record, I am NOT including the most essential and boring: Jetpack (all-in-one wordpress integration) , Akismet (spam blocker), or Disqus (comment system). IMHO, these are just necessary - go get them!
You can see these plugins in action at A Modern Commonplace Book.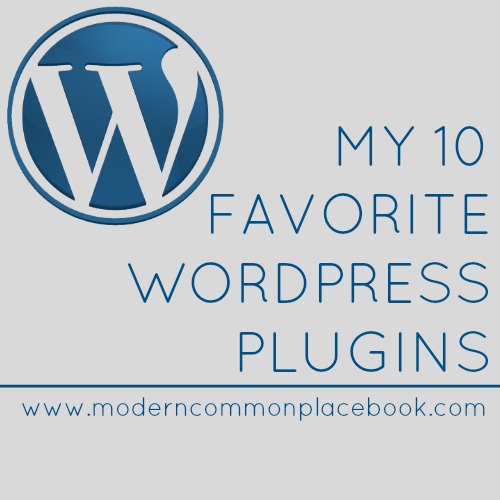 This plugin makes end-of-post text super easy! I use it if I want every post to end with a signature, a few links to things I am promoting, sponsor spots, a fine-print disclaimer. I have even added Google Adsense code as a "signature". Basically, the easiest way in the world to list links at the bottom of a post. Disclaimer: you need to know simple HTML. Here's a super easy tutorial to use this plugin.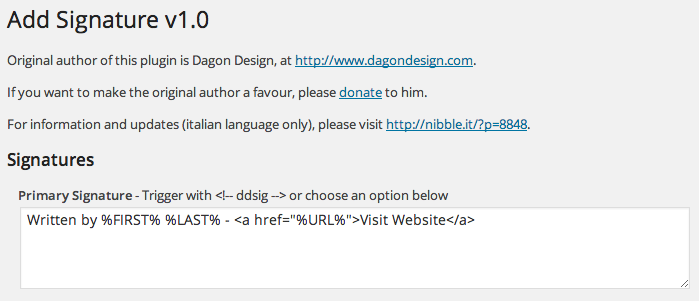 2. Alpine PhotoTile for Pinterest
This is my absolute favorite Pinterest plugin! It is GORGEOUS, SIMPLE, and makes every pin look like a work of art. It has TONS of display options (gallery, vertical, etc.), and can be used for boards, users, or individual pins. I am not currently using it on my blog, but it is great.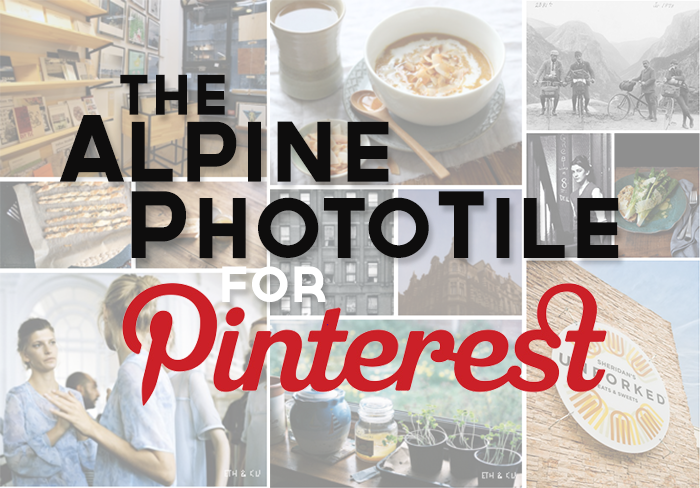 3. Amazon Affiliate Link Localizer
This plugin attaches your Amazon Affiliate information to every Amazon link in your blog. If you forget to use your special link, this plugin verifies all links are covered. NECESSARY if you are a Amazon Affilates. BTW, I LOVE Amazon - and share great Amazon deals on my blog!

This plugin is vital. That's it. It will find all your broken links - and allow you to fix them. Necessary if you have ever linked to anything on your blog. Just saying…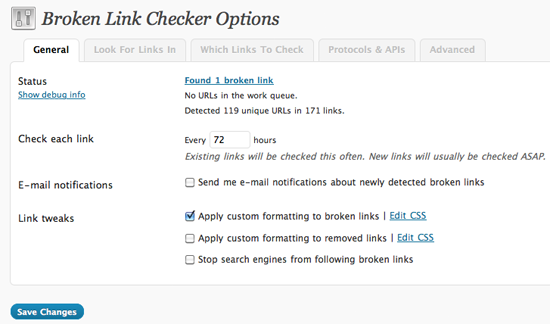 5. Open external links in a new window
Again, vital. To create as much traffic as you can, make sure all your external links are opened in new windows!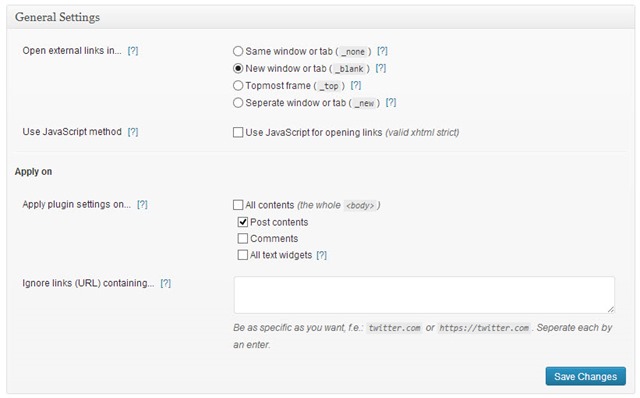 6. P3 (Plugin Performance Profiler)
I might say that this is my favorite and most necessary plugin. It runs a check of your site, and tells you which plugins are slowing it down. I keep mine "deactivated" when I am not running it. It spits out a brilliant summary of its check. Because let's be honest. These plugins slow our sites down!
I have tried tons of "related posts" plugins - and this one is the only one that is simple, easy, and does not clog up my blog! And, it takes NO time to set up. LOVE IT.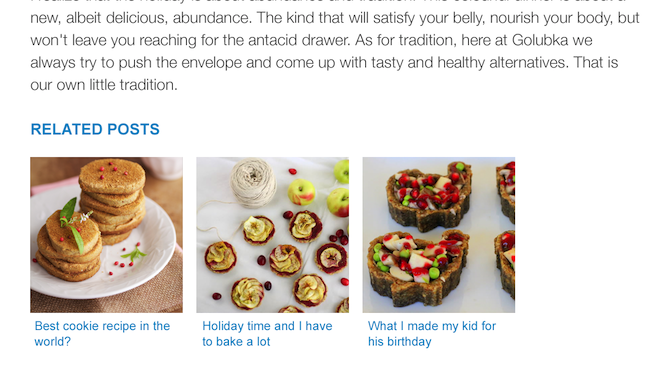 8. Shareaholic | share buttons, analytics, related content
Again, I have tried tons of "sharing button" plugins, and this one is the best! It's cute, simple, and it has an Amazon Wish List button! (score!)
This plugin tweets old posts at a regular interval - and gives me stress-free tweets with my content! I keep it to one or two tweets a day (10 hour increments) so not to clog Twitter down - but it is awesome! See them in action here.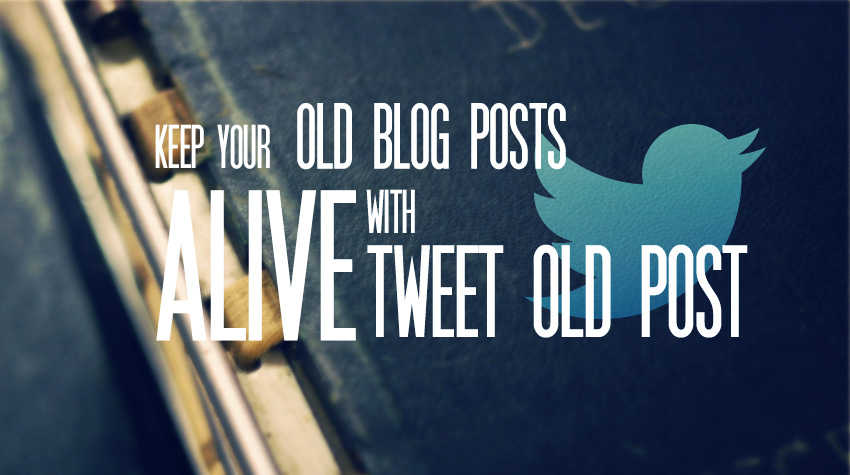 10. upPrev
See the awesome pop-out on my blog? That is because of this awesome plugin! Get it here!

Make sure you comment with all your favorites plugins! We can't wait to hear from you!
Oh, and Alicia, THANK YOU for letting me hang out here today! It's been the best!
If you want to read more by little ol' me, come visit me here!
BLOG // FACEBOOK // BLOGLOVIN // TWITTER // PINTEREST