According to a recent B2B industry survey, 67.2% of business-to-business (B2B) marketers plan to increase their online marketing spending for this year. The joint study conducted by BtoBonline.com and TopRankBlog.com also showed that content marketing is a preferred strategy for a lot of B2B marketers, while social media, the preferred distribution channel.

Manufacturers and suppliers should definitely hype up their online marketing efforts if they don't want to be left behind. This year, here are some strategies B2B marketers can apply to drive up conversion rates and sales:
1.      Customised Email Marketing
Traditionally, B2B companies connect with other businesses through trade shows and cold calls. But as more individuals and businesses have become more exposed to the worldwide web, email marketing has proved to be the most successful way to reach target buyers.
Take your email analytics data and use it to customise your email marketing. You are more likely to win conversions if your prospects feel that you are capable of providing personalised services and addressing their unique business needs.
2.      More Focused Content Marketing
Content marketing will definitely continue to dominate the B2B online marketing space, with a growing awareness among companies regarding the important of sustained and measurable content marketing programs. As part of a strategic content marketing campaign, there will be a greater demand not just for content, but for better overall quality. Social Media Today provides 10 tips on how to improve your content marketing strategy.
3.      Think Mobile
Mobile usage is rapidly increasing and more users are getting in the habit of researching products, comparing prices, and shopping online using tablets, smartphones, and mobile devices. It's convenient and it's fast; so why should it be any different for B2Bs, companies that target business owners? Everything you plan should definitely take mobile users into consideration. If you haven't yet thought of making your website and your content mobile device-friendly, then now is definitely the time to consider.
4.      Enhancement of Social Media Presence
It's been recommended to have B2B marketing teams start engaging with other users in social media. While this may not directly lead to sales, social media presence effectively builds your business credibility and authority. Also, social signals have been predicted to have heavier influence on search engine optimisation this year, so it's definitely important
5.      Upgrade Your Online Marketing Tools
Online marketers now have access to a wide range of online marketing tools designed to enhance and support your strategy. These tools include ones for automation, CRM management, social media management, collaboration, cloud-computing, and analytics. Take your pick and be a more efficient marketer.
6.      Cross-Channel Integration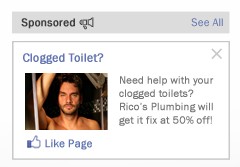 You might be getting better conversions in some marketing channels than others. However, according to industry observers, it would be wiser to integrate multiple channels in your overall marketing strategy. Chief Marketer predicts that B2B marketers will be more willing to discover and test out new media, which would enable them to discover and segment new markets.
7.      Shoot and Share Videos
The B2B marketer who masters the art of making and sharing short videos is the one who catches the attention of buyers. Thanks to growing Internet penetration rates, it's been made easier to post, share, and watch videos online. Don't miss the opportunity to tap into a media-hungry audience. Create your own videos to spice up your B2B marketing campaign.
If you've yet to, it's definitely time to take advantage of digital media in making your B2B company's products and services known to a much larger market. Whether your company has been around for sometimes, or just starting off, the industry is growing to be more dependent on digital marketing and online media. Don't miss out on the opportunity. Take advantage of more effective and cost-efficient advertising opportunities by remembering the aforementioned tips.
Author Bio:
Cristina Beltran is a writer, blogger and online marketing specialist at Compare Hero, Malaysia's leading online comparison portal. Tina is also a freelance writer she worked as an information researcher before she pursued her writing career.