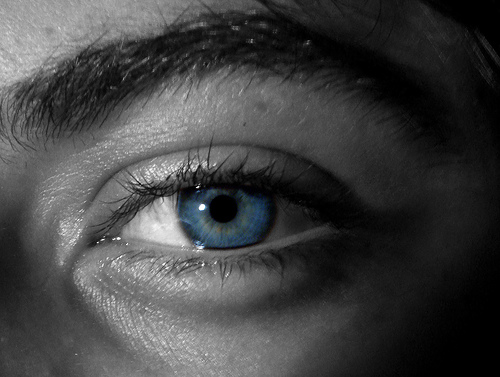 Producing a successful social media profile doesn't just involve content relevance; it has everything to do with placement, as well. Knowing where your consumers' eyes go to on Facebook will help companies indicate which areas are most important. Several companies have already done the necessary eye-tracking studies and now all that's left is to decipher the information.
Facebook Timeline Changed the Game, How Do Customers See Brand Pages Now?
When Facebook introduced the new Timeline layout, it changed how the social network is viewed from many different perspectives. Not only did it change the way a business profile was structured, it also adjusted the way consumers browse a page.
Thanks to a webcam eye-tracking study conducted by EyeTrackShop for Mashable, it was discovered that users now spend a majority of their time viewing a brands' cover photo at the very top of their Timeline.
In addition, several other things were discovered about the new Timeline layout:
Ads are not the central focus anymore, resulting in lower visibility ratings
Cover photos are large and in charge, and nearly all attention is immediately placed on them
Timeline content is generally viewed last, meaning posts are an afterthought
Facebook likes, events, apps, and followers are all prominently displayed at the top of a profile now
What can we learn from this information that can be applied to all social media networks?
Include a Call to Action
Users may not direct the entirety of their attention to the top of a profile, but it is certainly one of the first things they view. In that same study mentioned above, it was revealed that LinkedIn users initially peek at a profile image, headline and then move to the sidebar content. Couple that with the fact that Facebook users initially turn to the Timeline cover photo, and you're left with one logical conclusion. The top of a social media profile should be used wisely.
Though the topmost portion of any profile is never the sole focus, it serves as a call to action. Don't just invite users to browse one or two appealing elements, inform them why they should view the rest of your profile. What will they get out of the deal?
Does your client make some of the best hot dogs on the east coast? Throw up an image of their delicious hot dogs as the cover photo, and direct users to discounts featured in the Timeline.
Is your client a CEO with tons of experience? Use the intro at the top of their LinkedIn profile to draw attention to that.
Content Isn't Always King
Timely content and interaction are both important. After all, if there's nothing to look at on your page then what reason would anyone have to pay it a visit?
That being said, when the Facebook Timeline was changed we immediately saw a shift in how consumers viewed a brand page. The cover photo took front and center, and the content became more of an afterthought.
When you think about it, the same holds true for other networks. It really depends on how social profiles are structured. Twitter, for example, includes a short description and cover photo at the top of a profile, followed directly by the most recent content. Naturally, Twitter users are going to spend less time looking at the profile as other networks, and more time browsing the content. That's not to say users won't look at a Twitter profile, it just means they will shift more of their focus to other elements.
The F Pattern is Key
In previous eye-tracking studies it was discovered that consumers browse pages in sort of an "F" shaped pattern. That description may seem a little confusing, so look at the some of the images in this study by the Nielsen Group and you'll see what I mean.
While that study may be quite old (it's from 2006), when Facebook switched to Timeline, the F pattern was still clearly visible. That means consumers have a sub-conscious habit when it comes to browsing social profiles. Use this to your advantage by placing important content right in their line of vision.
Visual Matters
People tend to be lazy. If you can tell them the same thing with an image, as you can with text then choose the former option.
A heat map study published by Moz shows that in search engine results, video thumbnails steal a great deal of focus from the rest of the page. The same can be said of social media content. People tend to focus on visual elements the most. This also explains why the top cover photo is now one of the most viewed portions of the Facebook Timeline.
Visual matters, so use that to your advantage. If you're going to make a point, find a video to go along with it. If your intention is to produce an engaging post, include a nice image to draw attention to it.
Keep It Direct
If there's only one thing we can learn from eye-tracking studies, it's that consumers don't really spend a lot of time browsing an entire page. They draw in tidbits, and tend to focus on some of the most visible portions of a profile, like the cover photo on a Facebook Timeline.
That means you need to keep things direct and to the point. Don't waste resources by covering your profile in worthless filler. Use your cover photo to drive home a point, and structure your content so it does the same.
You don't have much time to draw in a user's attention, let alone keep them interested. Don't squander an opportunity by drawing things out, keep it simple and straightforward.