Instagram rolled out its video feature at the end of June, essentially filling in for what could have been a social media takeover by the six-second video program Vine. What sets Instagram apart from Vine is the ability to upload pre-recorded videos, whereas Vine only allows real-time vids. Additionally, the video length of Instagram is more than double that of Vine (15 seconds versus 6 seconds). This move has quickly made Instagram an incredibly viable form of social media for businesses and brands. Follow along for some tips on how to build your brand via Instagram and its new video feature.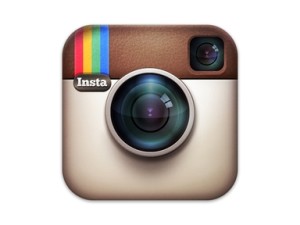 The idea with Instagram video is to be creative and show off your products and/or services. If you have a clothing line, show how to wear or use a new product (Lululemon did this with a new scarf and then linked to a fuller blog piece). If you work in sports, cut a game into a highlight reel (the University of Pennsylvania did this with a memorable moment from sports history). If you have a product – whether unique or ordinary – use Instagram to show how that product can be used (Sharpie features whimsical drawings using the pens and markers). If you've received a lot of questions about something in particular like what are the best SIEM solutions and products, use an Instagram video to explain the answer and narrate it (Bon Appetit Magazine has a series of great videos on how-to's in the kitchen, such as how to segment a citrus).
On Instagram, it's important to stay consistent with your other branding and marketing efforts. Instagram should be used as an additional form of social media, but don't stray too far from your message. Warby Parker did this well by showing a sneak peek of a TV campaign before it aired, so its followers got behind-the-scenes information that didn't stray from any ongoing advertising.
What should you avoid on Instagram video? Definitely avoid poor video quality. With the new updates that Instagram has rolled out in the last month or so, you can upload and edit a video on your computer then add it to a phone's camera roll (via email, Dropbox, Cloud, etc). Once it's on a mobile device you can easily upload it to Instagram as you would a regular photo. This ensures that your video quality is better than the 2 megapixels on your iPhone!
Also avoid poor cover images. Instagram allows you to change the cover photo of the video, similar to Facebook photo album covers. Be sure that the cover image is not blurred from motion or in the middle of an action. Instagram videos won't start automatically as a user is scrolling through his or her feed; the user has to click the play button. Be sure that your image encourages that click!
Be sure to utilize Instagram's basic features when necessary – if part of a video needs to be cut, that's easy to do on the app. If your video needs a filter, by all means throw on a filter (but don't let it ruin the integrity of your video). The idea of Instagram video is to take advantage of everything it has to offer. Think about what your audience wants. Mix it up with behind-the-scenes looks, how-to videos, photo shoot-type shots, etc., but keep everything in line with your brand. Have fun!