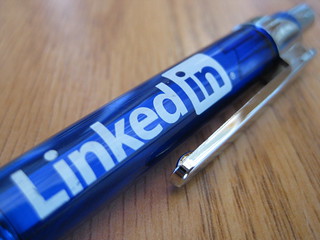 Some people are lucky enough to get job nibbles from LinkedIn, the online business meat market that so many companies are using to recruit new workers. But most people aren't lucky enough to post a profile and then get a call for their dream job. For most of us, LinkedIn is a nice networking tool but not an easy place to get hired – it's hard to stand out among the millions of other users.
If you're serious about finding a job, here are some other places you should look outside of LinkedIn, some of which you may not have thought of before.
Trade Magazines
Do you work in a skilled trade, or better yet, a narrow one? If so, you probably have a trade publication geared toward you, whether you're an employee benefits attorney or a plumber. Check the publication for classified ads, or better yet, go to its web site and look there, because those will be the most up-to-date positions.
Industry Job Boards
Many industries have dedicated job boards that cater to those in the business. Writers and editors, for example, can check out JournalismJobs.com, while teachers can look on SchoolSpring.com to narrow down their choices by geographical area. Even some blogs in your industry might have a list of open positions.
Look at Search Ads
Yes, by now many of us have trained ourselves to ignore the paid search ads that pop up on the right-hand side whenever we plug something into a search engine. But maybe we shouldn't. Sometimes you can get good leads from a paid ad, when you type in "employment attorneys in PA," for example.
Post on Social Media
Have you let your friends on social media know that you're looking for a job? This can be a tricky prospect, of course, if you're also friends with people from your current position. Make sure you filter them out of any job status updates you might post, or just reach out to people individually on Facebook and Twitter who you think could help your search.
The worst that can happen is they say they don't know of any prospects. The best is that you get hooked up with a sweet opportunity.
Put Up a Sign
Have you seen the bulletin boards at your local grocery store that seem to advertise every chicken barbeque and 5K race within a 10-mile radius? Well, why not try posting your business card there? Write a note on it saying you're available for work and you may pick up a few takers. Or make your own ad with tear-away contact info on the bottom, so that those who are interested can easily contact you.
Try the Newspaper
These days it's all about online, but newspapers still carry classified ads – don't forget to consult them during your search.
Don't forget to always ask your friends if they know of any open positions! You never know who might connect you to your dream job.