There are two ways to learn how to do something correctly: 1) You mess it up enough to know what works and what doesn't 2) You see someone else do it really well and you copy their success.
I prefer the second method. I think you do, too.
That's why I'm going to show you an actual email I received from Prime Group. I receive several press releases a day (usually from random UK agencies) and this is one of the best I've seen.
They did a lot of things right in their email press release, but they also did some things wrong. Let's take a look!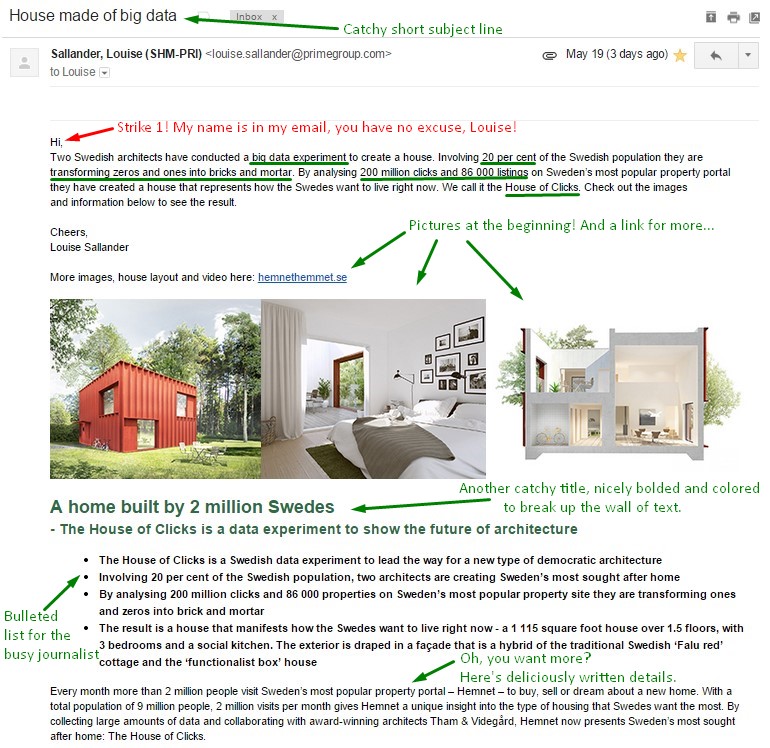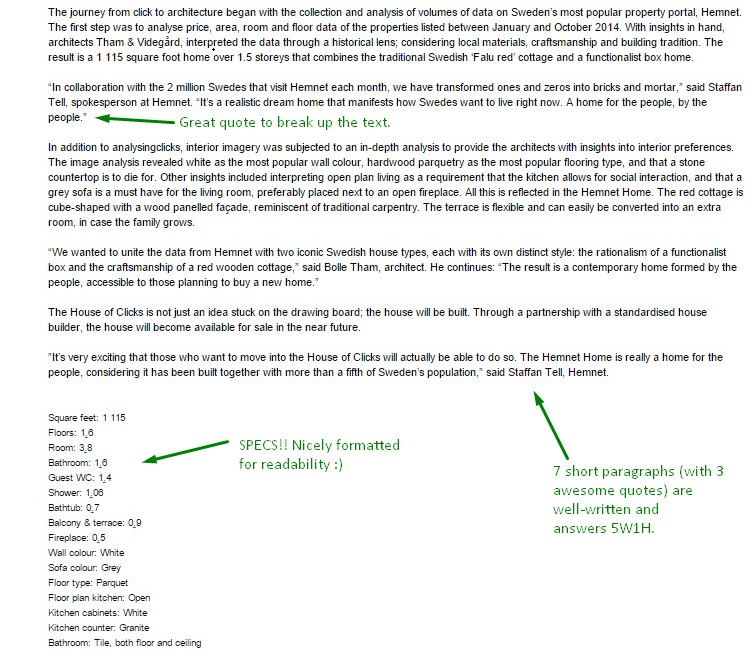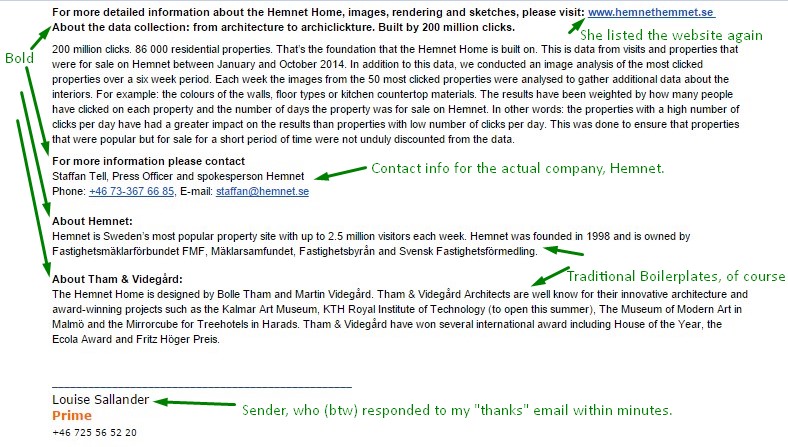 What They Did Right: Press Release Email Format
Though this email is lengthy, the readability and organization is superb. It starts off with a short description of the email filled with buzzwords and numbers that makes me want to read more. Next, she gets visual! Not only does she include 3 pictures right in the email, but she links to the house layout and a video.
The sender doesn't waste my time. She bulleted the most important information at the beginning so I know whether this is something to invest more time in reading or if I can immediately trash it if it doesn't apply to my blog/column.
She continues the great format breaking up the paragraphs with quotes and a list of specs at the end (So thankful she did not put that in sentence form!). She also had appropriate use of color in her main headline and subhead.
What They Did Wrong
Besides not using my name, she only did one thing wrong….she sent it to me. I'm not her target audience. I have no use for knowledge about architecture, especially in the UK since I live in America. If I was any other blogger I would immediately black list her email, which would be a pity if she ever did have something relevant for my niche.
Use this email as a template for your next press release email. Let me know in the comment your best press release email format tip!